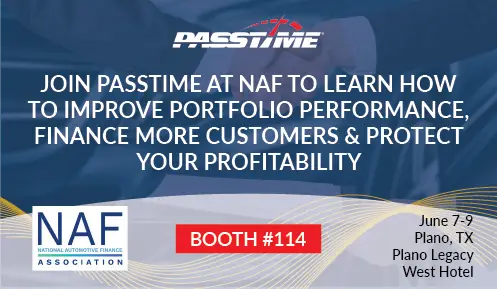 Join PassTime as we exhibit at the Non-prime Auto Financing Conference (NAF) in Plano, TX. Learn how PassTime's GPS solutions can help improve portfolio performance, finance more customers and protect your profitability. 
Event: NAF
Date: June 7-9
Location: Plano, TX
Venue: Plano Legacy West Hotel
About NAF:
This conference is designed for the non-prime auto finance community. Finance company and bank representatives at all organizational levels and auto dealer principals are encouraged to attend.