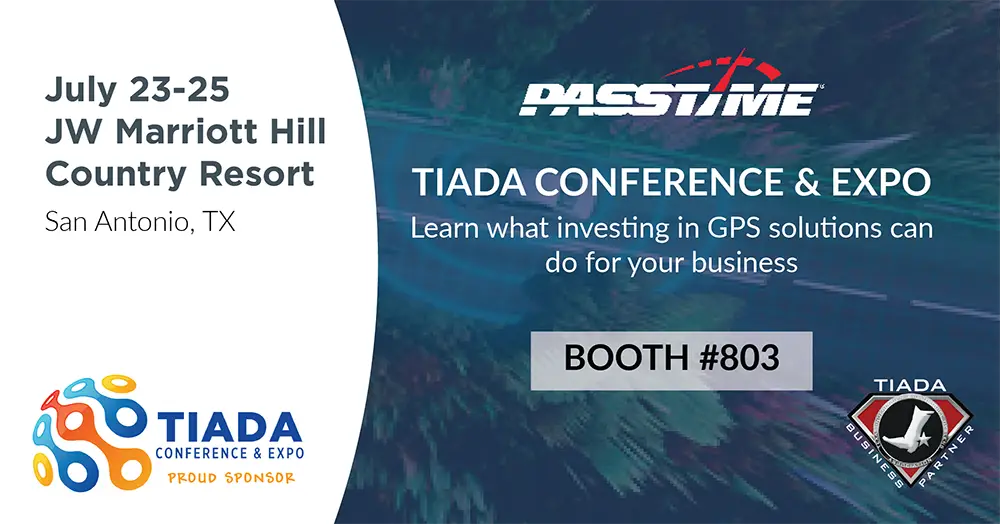 PassTime is excited to attend and sponsor the Texas Independent Automobile Dealers Association (TIADA) Conference & Expo on July 23rd. Learn how investing in GPS solutions can help mitigate risks, lower cost recovery and increase portfolio value. PassTime's suite of asset tracking solutions are designed with flexibility in mind to meet the tracking and monitoring needs of a wide variety of industries. 
Event: TIADA
Date: July 23-25
Location: San Antonio, TX
Venue: JW Marriott Hill Country Resort
About TIADA
Since 1944, the Texas Independent Automobile Dealers Association has been and continues to be the only statewide organization for independent automobile dealers. Whether you sell 10 or 10,000 cars a year, we are your voice at the state Capitol in Austin. We are a member-owned, member-governed association that consists of more than 1400 of the best used car dealers in Texas that believe in creating a better image for the industry while protecting our rights as business owners. We are led by a number of dedicated volunteers from across the state and a professional, experienced staff committed to offering valuable programs and services to the independent automobile dealer.