Fleet Benefits
Authorized Use
Business Intelligence
Compliance
Customer Service
Dashboards & Reporting
Driver Accountability
Fuel Savings & Tax Filings Automation
Garmin Integration
Installations & Device Management
Insurance Cost Reduction
Productivity & Utilization
Remote Fleet Management and Monitoring
Risk Management & Fleet Safety
Vehicle Diagnostics
Fleet Hardware Solutions
Track Your Trailers
TTU-2830™
Advanced fleet vehicle tracking system featuring Verizon 4G LTE technology

Built-in cellular & GPS antenna for simple installation

Mountable almost anywhere

2 years of airtime included
Specifications
General
Operating Voltage: 12/24 VDC Vehicle Systems
Battery mode: 1 heartbeat locate every 24 hours
12v connection hookup will do on demand locates
Electrical
Operating Voltage 9 VDC (start-up, operating)
7-32 VDC (momentary)
Power Consumption Typical 400uA @ 12V (deep sleep)
Typical 15mA @ 12V (radio-active sleep)
Battery Pack
Battery Capacity: 5200 mAH
Battery Technology: Lithium-ion
Charging Temperature: 0° to +45°C
Solar Powered Tracker
TT600 SOLAR ASSET TRACKER WITH CAT-M
Solar powered to enable economical GPS tracking for fleet vehicles

Easy installation and troubleshooting

Rugged, durable design with long battery life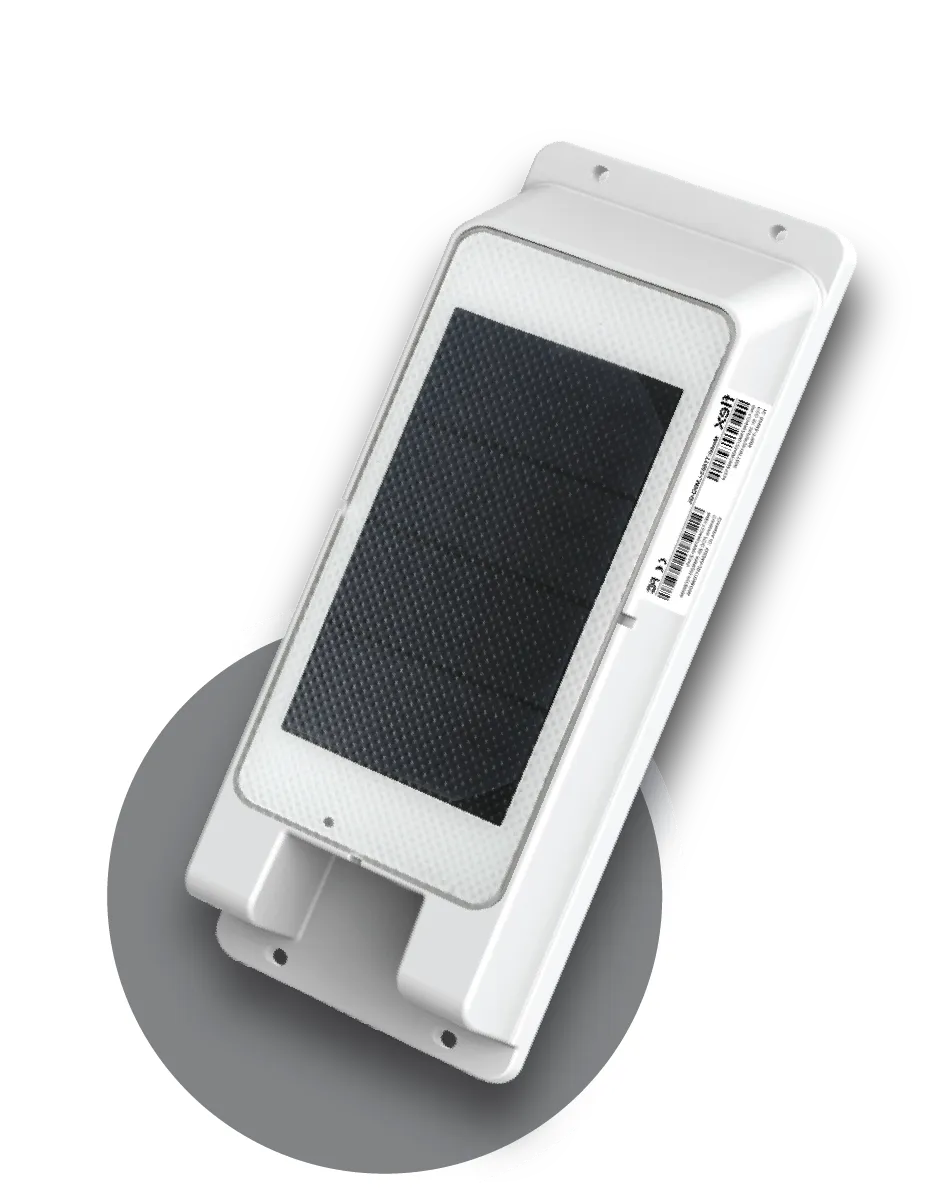 Specifications
General
Operating Temperature: -10°C to 70°C
Battery Life: >3000 daily cycles
Battery Life: >4 months without charging @ 12 report / day
Global Cellular Activity
4G (Cat M/NB-loT) Global Bands
2G: 850,900,1800,1900
SIM: 2FF (inserted prior to IP testing)
Advanced Telematics Device
The GO
Award-winning product line

Plug-and-play installation

Highly-accurate GPS vehicle tracking

Patented, built-in accelerometer

Engine and battery health assessments

In-vehicle audible driver coaching
Specifications
General
Operating Voltage: 12/24 VDC Vehicle Systems
Battery mode: 1 heartbeat locate every 24 hours
12v connection hookup will do on deamnd locates
Electrical
Operating Voltage 9 VDC (start-up, operating)
7-32 VDC (momentary)
Power Consumption Typical 400uA @ 12V (deep sleep)
Typical 15mA @ 12V (radio-active sleep)
Battery Pack
Battery Capacity: 5200 mAH
Battery Technology: Lithium-ion
Charging Temperature: 0 to +45C
Industries Served with Advanced GPS Fleet Management Devices
PassTime has flexible GPS technology solutions to maximize fleet productivity and profits across many industries.
Utilities, Cable & Telecom
Manage your vehicles, jobs, and workforce from a single platform. Easily communicate with field technicians, monitor job status, and speed up dispatch through live traffic updates.
Optimize deployment of equipment and staff

Reduce response times and meet efficiency targets

Improve customer satisfaction
Government
Improve response times, plan better routes, and improve total accountability with fleet vehicle tracking systems for local, state, and federal governments.
Total accountability and transparency for constituents

More efficient use of staff and in-house resources
Vocational & Service Fleets
With GPS tracking for fleet vehicles, get a clear picture of every asset's location, speed, stops, idling, fuel consumption, maintenance needs, and more.
Accept and schedule appointments in real-time

Assign appropriate staff, assets, and vehicles to all jobs
Fleet Finance & Management
Proactively schedule repairs, enhance vehicle use, and improve driver performance and safety.
Optimize vehicle use, routes, and fuel consumption

Proactively schedule service and repairs

Manage driver performance and safety
Forestry, Mining, Oil, & Gas
Stay connected to your workforce and equipment wherever you are. With the right GPS solutions, you can prevent injuries by remotely handling safety risks at hazardous and off-road sites.
Stay connected to equipment and staff

Remotely manage safety concerns at hazardous and off-road project sites
Trucking & Transportation
Ensure your company's regulatory compliance, minimize the risk of road accidents, and reduce downtime with a comprehensive GPS fleet monitoring system.
Improve regulatory compliance

Manage driver performance and safety

Enhance communication with customers
Need help finding the right PassTime GPS Solution?