InTouch GPS is Designed For:
InTouch offers automatic anti-theft GPS tracking to help franchise and independent dealers reduce liability and recover stolen vehicles quickly.
Easily locate any parked vehicle on- or off-lot

GPS geofencing with automated alerts

Send customers maintenance and recall alerts 

Device resale for additional profits
Protect ATVs, motorcycles, snowmobiles, jet skis, and other motorsports equipment from theft, while also minimizing the financing risks with our InTouch GPS tracking solution.
Efficiently manage, track, and protect any number of vehicles

Protect your assets against extreme weather

Tamper and theft detection features
InTouch Solution Features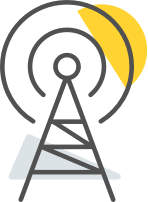 Nationwide network coverage
InTouch offers accurate and reliable monitoring and tracking across the country.

Monitor and protect any asset type
InTouch GPS is compatible with all types of vehicles, including fleets and powersports vehicles.
Stolen vehicle recovery
With InTouch GPS tracking, you can locate and recover vehicles quickly and safely.
Smartphone app for remote management
Effectively manage your fleet from anywhere with InTouch GPS mobile app.
See how our InTouch Technology gives consumers comfort, security, and peace of mind that both their vehicles and their passengers are safe.
Need help finding the right PassTime GPS Solution?